Maria Parham to Host Drive-Through Trunk or Treat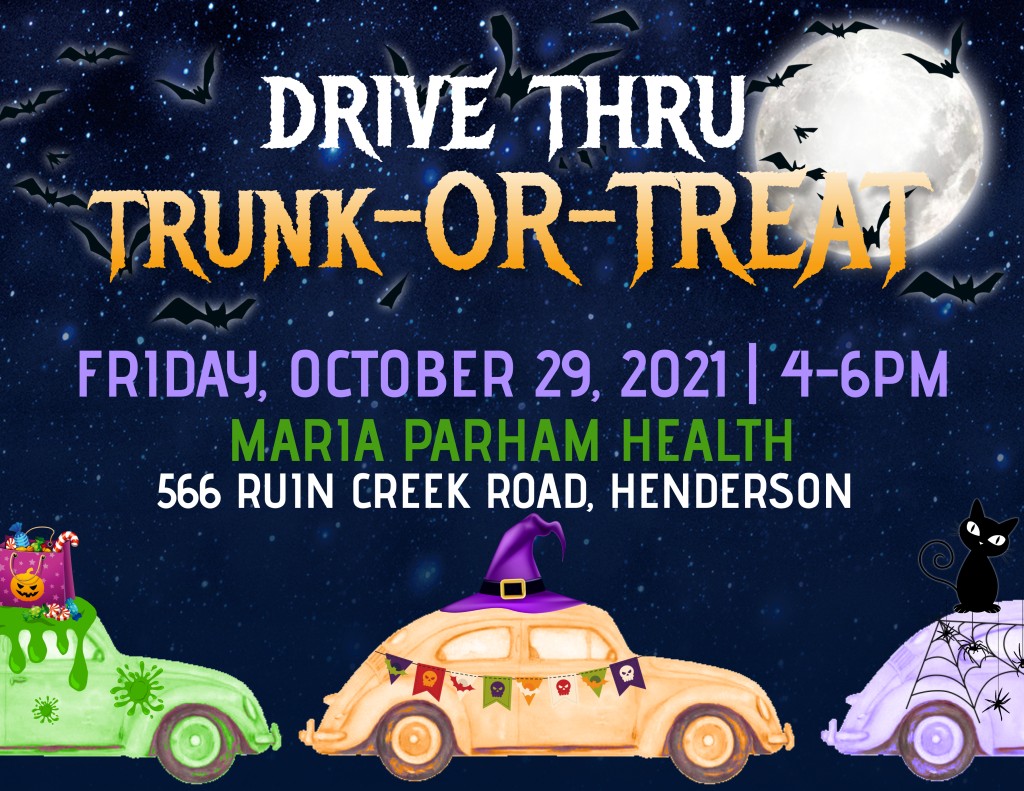 This COVID-safe, drive-through event is free and open to the public!
Little ghosts and goblins will remain INSIDE their cars, while the friendly witches and mummies of Maria Parham Health distribute treats right through the car windows, safe as can be! No tricks!
This event is being held in the back parking lot of the hospital. Just come to the main entrance and follow the signs!
Read All Posts