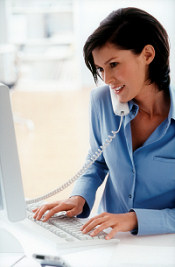 It is the policy of Maria Parham Health to provide urgently needed services to anyone regardless of that person's ability to pay. However, persons requesting elective services must make acceptable financial arrangements at or before admission. As a courtesy to our patients we will file your hospitalization medical insurance claim, Medicare, or Medicaid for you. You will need to bring proof of coverage (insurance card, Medicaid card or Medicare card) and a picture ID each time you visit Maria Parham.
Your hospital bill will not include the fees of your doctor or other specialists who took care of you, such as pathologists, radiologists, anesthesiologists or Emergency Room doctors. These doctors bill separately for their services. An itemized statement will be sent to you if you ask for it.
You are responsible for all charges that are not covered by insurance while you are in the hospital. Hospital personnel will make every effort to inform persons of all sources of financial aid available to them. Prior to going home, you need to make arrangements to pay your hospital bill. Maria Parham accepts cash, personal checks, money orders, MasterCard and Visa. A payment installment plan can be set up for patients meeting certain guidelines. If you have questions about this plan, your bill, or other financial matters, call Patient Financial Services at extension 1546 (252.436.1546).
A courtesy discharge will be given to patients whose accounts are paid in full, are fully covered by insurance or have made suitable financial arrangements so there is no delay at the time of discharge.