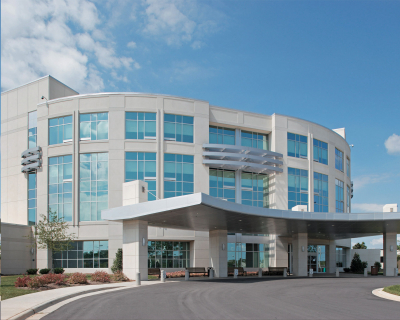 Maria Parham Health, a Duke LifePoint Hospital, is the region's healthcare leader. Fully accredited by The Joint Commission and the College of American Pathologists, Maria Parham has combined the qualities necessary to offer the best in community medicine - physicians representing a wide range of specialties, highly trained nurses and clinical specialists, and the latest technology.
Maria Parham has the region's largest and most comprehensive Emergency Department staffed by Board Certified emergency physicians, with 20 beds to serve every emergency need. We offer you the leading Maternity Center in the four-county area. Maria Parham Health's Maternity Center features 19 beds, focusing on the needs of both mother and baby. We have the largest and most advanced Intensive Care and Progressive Care Services, with 20 patient rooms equipped with the very best technology and staffed by specially trained nurses and physicians. Maria Parham Health offers a 52-bed Medical/Surgical unit where our staff provides comprehensive care and treatment for patients with various medical conditions, such as pneumonia, stroke, cancer, pulmonary diseases, infections, wound infections, or digestive system disorders. For those patients recovering from a surgical procedure, our specifically trained pre and post-operative surgical teams offer quality care for those initial days after a surgical procedure. To complement our inpatient rehab services, Maria Parham also offers state-of-the-art physical, occupational, and speech therapy on an outpatient basis.
One of Maria Parham Health's newer features is our Maria Parham Health Franklin Facility, which houses a highly comprehensive 11-bed Emergency Department located in Louisburg. This stand-alone ED is fully staffed and equipped to accommodate any emergency situation with speed and efficiency. Our Franklin facility also includes a unique Behavioral Health unit to serve the mental health needs of our area's population. Our Behavioral Health Unit is divided between 20 adult psychiatric units for those between the age of 18 and 55, and a 13-bed geriatric unit for our population over the age of 55. Maria Parham Franklin also offers an array of outpatient testing and diagnostics.
With 205 licensed beds, Maria Parham Health is equipped for every health care need one can encounter.
Advanced technology is just one notable feature in Maria Parham Health's Radiology Department, with a full array of outpatient testing and procedures. With two CT scanners, MRI, Nuclear Medicine, and a Women's Diagnostic Center, no other hospital in the region can provide you with the level of care that we offer. Surgical Services is another area that has invested in the latest minimally invasive technology and sophisticated equipment. With five of the region's newest and best-equipped operating rooms and the most extensive GI Suite, Maria Parham provides you with expertise comparable to larger academic facilities. Other services offered include cardiac catheterization, sleep studies, cardiovascular services, and the region's only accredited Respiratory Care Department. The Cancer Center at MPMC is affiliated with Duke University Health System and offers medical and radiation oncology. Our Cancer Center is widely recognized for cutting-edge technology and superior clinicians. Maria Parham Health also features a state-of-the-art interventional cath lab to accommodate even the most time-sensitive heart issues.
Providing the very best in healthcare to a community demands more than just quality patient care in a hospital setting – it also means answering the needs of the people you serve. Maria Parham Health has joined forces with Vance-Granville Community College to provide one of the most innovative medical simulation labs in the state. Maria Parham Regional Home Health was the first home health agency in our service area to offer at-home telemetry to its patients, significantly reducing emergency visits for its cardiac and respiratory clients.
As you spend time with us, we are sure you will see Maria Parham Health, A Duke LifePoint Hospital, is committed to excellence and to providing the QUALITY, EXPERTISE and COMMITMENT you deserve.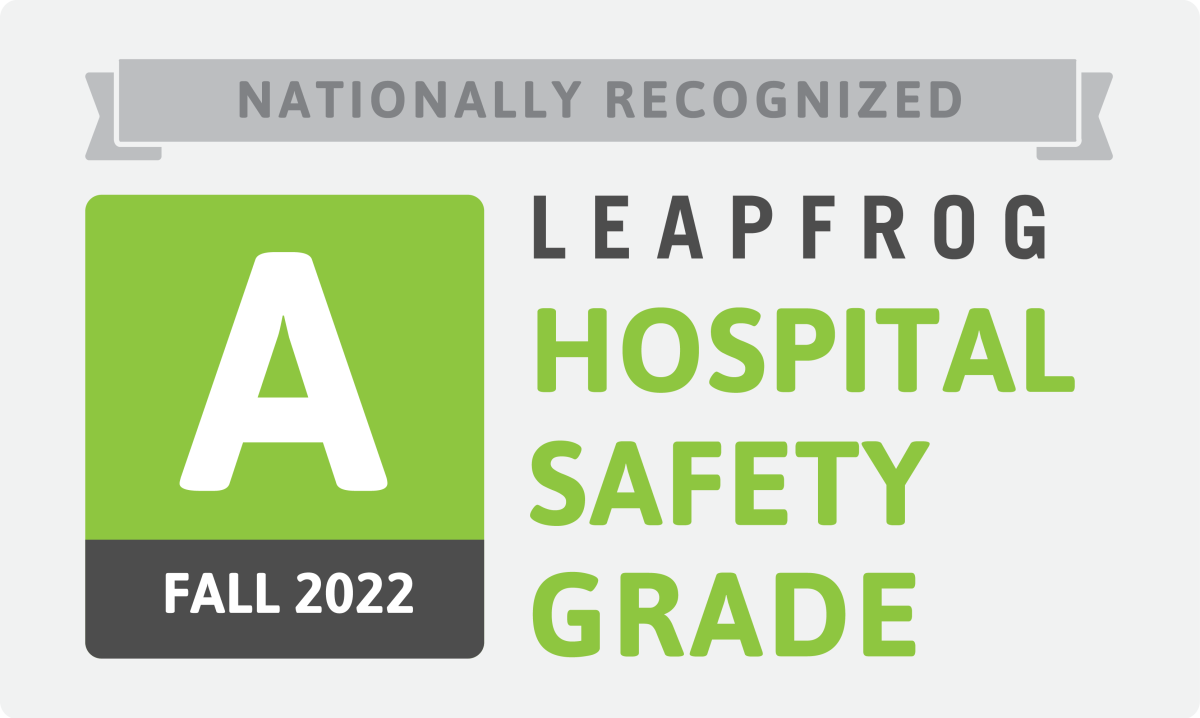 LeapFrog Hospital Safety Grade "A"
Maria Parham Health received an "A" Hospital Safety Grade from The Leapfrog Group. This national distinction celebrates Maria Parham Health's achievements in protecting hospital patients from preventable harm and errors.
The Leapfrog Group is an independent national watchdog organization with a 10-year history of assigning letter grades to general hospitals throughout the United States, based on a hospital's ability to prevent medical errors and harm to patients. The grading system is peer-reviewed, fully transparent, and free to the public. Hospital Safety Grade results are based on more than 30 national performance measures and are updated each fall and spring.
"I applaud the hospital leadership and workforce for their strong commitment to safety and transparency," said Leah Binder, president and CEO of The Leapfrog Group. "An 'A' Safety Grade is a sign that hospitals are continuously evaluating their performance, so that they can best protect patients. Your hospital team should be extremely proud of their dedication and achievement."
To see Maria Parham Health's full grade details and to access patient tips for staying safe in the hospital, visit HospitalSafetyGrade.org and follow The Leapfrog Group on Twitter, Facebook, and via its newsletter.