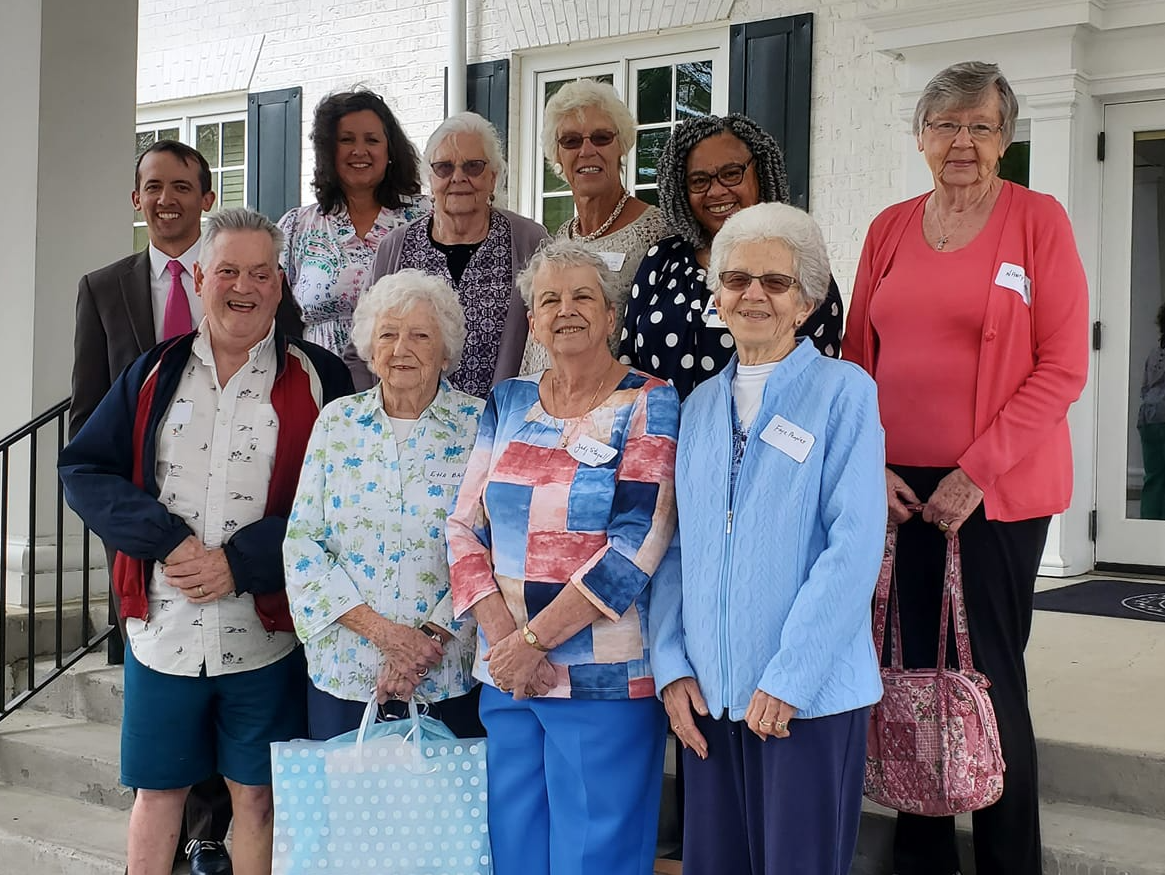 Maria Parham Health volunteers are very special people. They serve the hospital without remuneration; however, our volunteers say that an added sense of worth is their reward for the valuable services they provide to the hospital, patients and guests. Volunteers demonstrate a desire to contribute to the benefit and welfare of the community by helping others; they are one of the hospital's greatest public relations assets.
Maria Parham Health has many active and dedicated volunteers, including chaplains, working to help provide support in caring for patients and their families. Our volunteers are people of all educational levels and work backgrounds. Everyone is unique and has something special to contribute. Volunteers provide services that supplement the basic, essential staff functions. In addition, they add to the comfort, care, and happiness of our patients and guests. Our volunteer staff is an important entity to the successful operation of the hospital. For this reason, the volunteer's commitment to serving should be as firm as all other staff.
Have you ever wanted to know how you can get the process started to become a hospital volunteer? Do you have a few hours to spare in your schedule? Special talents or skills, although helpful, are not required as a volunteer. A sincere desire to help, relatively good health, and a willingness to donate time are the qualifications needed to be a good volunteer. Become part of a team of caring individuals who make a real difference each day at Maria Parham Health.
Getting Started
All volunteers go through an application and interview process. Together we will discuss volunteer opportunities that would best suit your interests. We will also provide an orientation session in your assigned department. In addition to a tour of the hospital, volunteers are given job descriptions, assignment days and hours, general standards for volunteers, and initial daily procedures. Once assigned, volunteers will be trained and supervised by employees who are responsible for the hospital area to which the volunteer is assigned.
Volunteers believe in making our community a healthier and happier place to live. Our volunteers have a strong sense of commitment and service, providing added comfort, care and happiness to patients and visitors. The volunteer team at Maria Parham Health is an integral part of our hospital and their contributions are immeasurable.
Volunteers work in many areas of the hospital. Here are just a few:
Information
Hospitality Cart
Book Cart
Laboratory Services
Outpatient Surgical Unit
Golf Cart Shuttle
Inpatient Rehab
Cardiac Rehab
Maria Parham Health Volunteer Services has been part of the hospital and community for many decades. We welcome adults of all ages. Please give us a call if you can donate a few hours of your time to enrich the lives of others. Maria Parham Health is committed to providing the best possible medical care to the community. Join us as we strive to provide quality care and continue to grow as a team.
Volunteer Services Department Mission Statement
The Volunteer Services Department is committed to providing a positive link between the patient, community and hospital staff through volunteer support, delivered with compassion consistent with the hospital's mission.
For more information, contact:
Lisa Radford, Volunteer Coordinator
252.436.1564
lisa.radford@lpnt.net
Monday - Thursday, 8:00am - 1:00pm
Ready to Apply?
Volunteer Application