Maria Parham Health Welcomes New Orthopedics Provider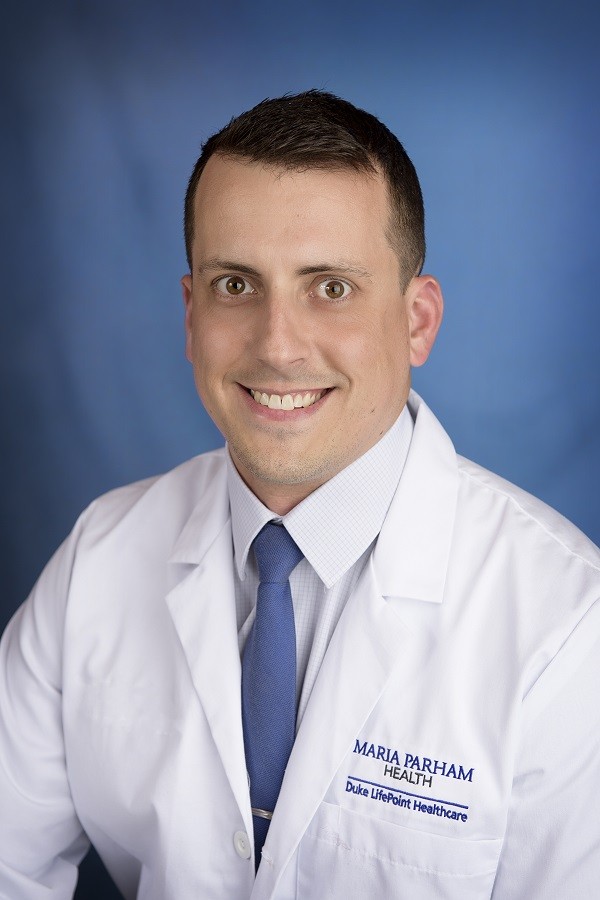 Maria Parham Health is pleased to announce that Scott F. Riley, PA-C has joined the Maria Parham Orthopaedics Team and will be seeing patients at 120 Charles Rollins Road in Henderson.
"We are excited to continue growing orthopedic access in the communities we serve with the addition of Scott," commented Maria Parham Health Market CEO Bert Beard. "He, Dr. Darius Divina and Dr. Mark Messmer (joining Maria Parham Orthopaedics in August) will ensure patients' orthopedic needs can be met close to home in Franklin, Vance and Person counties."
Riley earned his Master of Health Sciences in Physician Assistant Studies from the University of North Carolina Chapel Hill School of Medicine in December of last year. He also has completed clinical rotations in Orthopedic Medicine, Surgical Medicine, Emergency Medicine, as well as several other concentrations in the medical field.
For more information about Maria Parham's orthopedic services, visit MariaParham.com/orthopedics. To schedule an appointment with Scott Riley, PA-C, please call 800.424.DOCS.
Maria Parham Health offers high quality emergency care 24 hours a day, seven days a week. As an informational service to the community, we display our current, average Emergency Department wait times online and throughout the community.
Read All Posts