Maria Parham Health Names 2023 Mercy Award Winner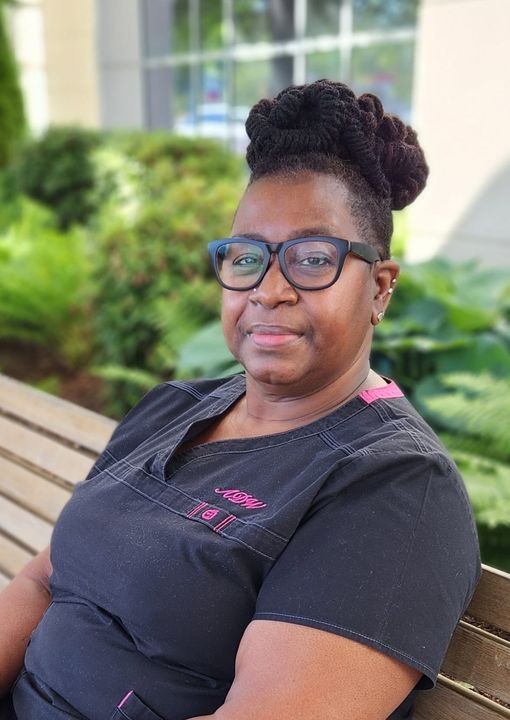 Maria Parham Health recently announced that Anna Williams, CNA has been recognized as the facility's 2023 Mercy Award winner. The Mercy Award recognizes one employee from each of Lifepoint Health's facilities who profoundly touches the lives of others and best represents the spirit and values on which the company was founded.
The Mercy Award is an annual recognition program that honors the life and contributions of Scott Mercy, Lifepoint's founding chairman and chief executive officer. The award is considered the highest honor a Lifepoint employee can receive.
"At Maria Parham Health, we share Lifepoint's commitment to making communities healthier, and we recognize this is supported by the good work and service of our employees on and off the job," said Bert Beard, CEO of Maria Parham Health. "We are extremely proud to recognize Anna for her efforts on behalf of our patients and our community. She goes above and beyond each and every day to ensure that every person she encounters receives the highest level of care and compassion."
Beard continued, "Anna has been a certified nurse assistant for more than 17 years with Maria Parham. For the entirety of her work at MPH she has remained at the bedside. Anna is part of the heart and soul of our inpatient services and punctuates the importance of every member of the care team, and the profound impact that one strong team member can have on others."
Anna was also recognized by her pastor as a leader whom the community looks to for guidance. She is part of the prayer ministry at Union Chapel Holy Church, and for over 30 years has helped the sick in her church, as well as those who have lost family members by providing food, transportation, financial assistance, or just sympathetic company in a time of need.
Upon receiving this recognition, Williams responded, "I enjoy my job and find happiness in seeing patients progress and return to health. It allows me to be a beacon of light in the lives of others."
Each facility winner, including Anna Williams, will be considered for Lifepoint's 2023 companywide Mercy Award. The company-wide winner will be announced this summer and honored during a ceremony in Nashville, Tenn., in August.
Read All Posts