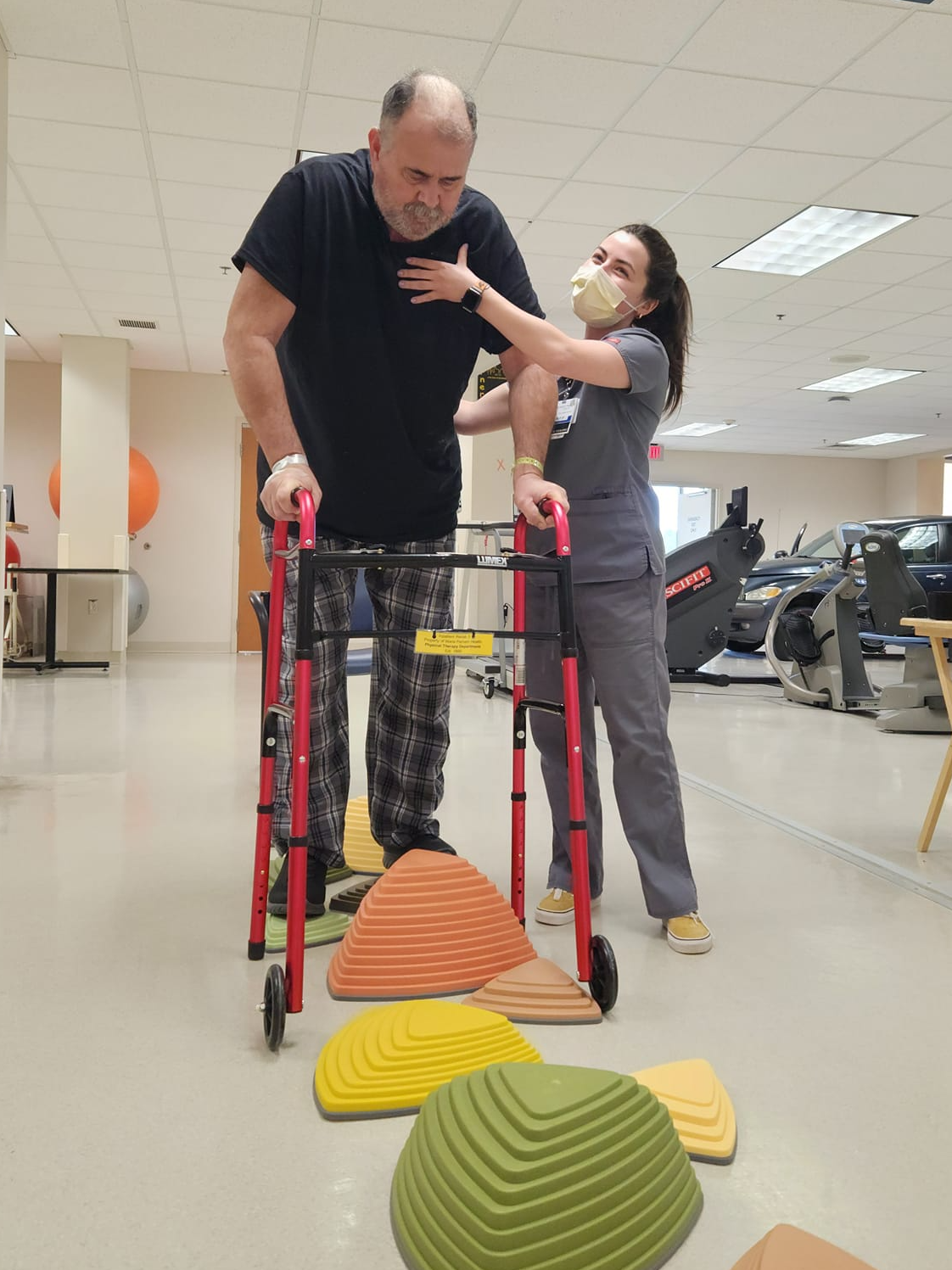 Functional limitations benefiting from rehabilitation include:
Weakness or limited motion in arms, legs and/or trunk
Balance and coordination problems
Difficulty moving from one place to another
Difficulty performing activities of daily living such as eating, grooming, dressing, bathing and homemaking
Loss of bladder or bowel control
Memory deficits, judgment difficulties
Difficulty in speech, language or communication
Swallowing disorders
Impaired leisure and community function
Impaired social interaction
Therapy
The Center offers an intensive level of care including a minimum of three hours of therapy at least 5 days per week. Two of the first three services must be needed by the patient for admission:
Physical Therapy – walking, stairs, wheelchair skills
Occupational Therapy – activities of daily living such as bathing and dressing, cognitive function
Speech Therapy – communication, swallowing, and cognitive function
The frequency of services is typically twice daily for physical and occupational therapy and once or twice daily for speech therapy depending on the patient's treatment needs.
Facility
Private patient rooms are available. Training areas include a gym, kitchen, dining room and Transition Suite. The Transition Suite is a mini-apartment for use in training caregivers and patients.
Team
Core members of the rehabilitation team include:
Patient and family
Rehab Physician
Rehabilitation nurse
Physical therapist
Occupational therapist
Social worker/case manager
Speech therapist
Other specialists participate on the team based on the needs of the patient and may include:
Dietician
Orthotist/Prosthetist
Other physicians
Wound care nurse
Center For Rehabilitation
(252) 436-1276