Nursing Mission and Values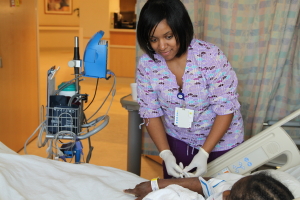 We are dedicated to providing the highest quality in nursing care.
It sounds like a simple statment, but has a powerful meaning to the nurses at Maria Paharm. Our nurses strive to exceed the expectations and improved the communities we serve. Every patient at Maria Parham is cared for like family.
Our Values
At Maria Parham Health, Nursing is dedicated to:
Creating a supportive and nurturing work culture
Achieving and exceeding the highest quality standards of care
Investing in the professional development of our employees
Facilitating communication in an open and honest environment
Fostering a safe, caring culture for our patients and their families