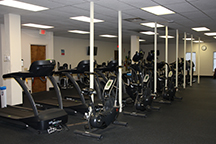 Heart Wise is Maria Parham's 12 week medically supervised Cardiac Rehabilitation (Rehab) program designed to help patients with heart disease recover faster and return to full and productive lives. You can benefit from rehab if you have had a heart attack, angina pectoris, recent coronary artery bypass surgery, recent angioplasty, and/or stent placement. Cardiac Rehab is covered by Medicare and most major medical insurance companies. We will work with you to verify your coverage before starting the program.
The program offers individually prescribed exercises, education and counseling to help participants begin heart healthy living.
The goals of cardiac rehab include:
Reducing the risk of future heart problems
Controlling cardiac symptoms
Stabilizing or reversing the heart disease process
Improving the quality of life
Returning the participant to gainful employment when possible
Increasing exercise tolerance
Reducing hospitalizations
Reducing stress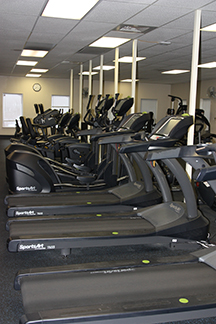 At Heart Wise, you will find a fun and supportive atmosphere where our caring staff works to help each patient reach their goals. Our group walks and bikes to their favorite oldies music helping to make exercise fun. Following their cardio workout, participants can work with our staff on resistance training or strength training exercises. Our participants all look forward to coming each week to not only work out but see their friends and our staff. Many of our program members have seen substantial positive results in their lives that they continue participation through our maintenance program.
If you are interested in joining us, Heart Wise meets on Monday, Wednesday, Thursday and Friday at 8:00 am, 10:00 am, and 1:00 pm. Our office is open Monday through Friday from 7:00 am until 3:00 pm. To learn more about our program, see our contact information below.
Click here to see actual patient testimonials.
Vance Medical Arts Building
511 Ruin Creek Road, Suite 202
Henderson, NC 27536
Phone: (252) 436-1570
Fax: (252) 436-1472